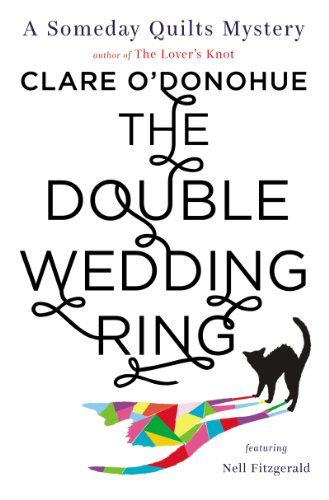 It's murder before marriage in book five of the Someday Quilts series
Nell's future is on her mind, and it looks as though the pieces are coming together like a perfectly made quilt. Her relationship with police chief Jesse Dewalt is heating up, she's thinking of starting her own business, and Grandma Eleanor, is about to get hitched. But just the future seems sewn up, Jesse's former NYPD partner turns up—dead.
Nell has to scramble to keep the wedding on track, her relationship from falling apart, and herself from being the target of a stranger with a secret. The Double Wedding Ring has romance, murder and a modern cozy feel… everything fans of the Someday Quilts series have come to love.
– Julie Hyzy, New York Times bestselling author of the White House Chef Mysteries and the Manor House Mystery series
---
---