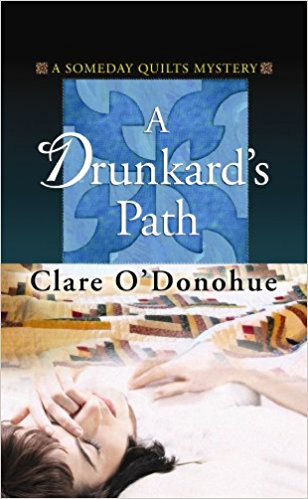 Book #2 of the Someday Quilts Mystery series
In the sleepy town of Archers Rest, Nell Fitzgerald is finishing her first quilt and preparing for her first date? with Police Chief Jesse Dewalt. When Jesse stands her up, it turns out he has a good reason?the body of a murdered young woman has been discovered near the Hudson River.
Meanwhile the members of Nell's quilting circle encourage her to take drawing classes with the famous artist Oliver White. When Nell's professor meets her grandmother Eleanor, owner of the Someday Quilts shop, he seems instantly smitten. But once another woman?s body is found outside her grandmother?s home under a blanket of snow, Nell begins to patch together clues and follow a path of evidence that suggests her professor may also have a degree in the art of murder.
*Named a "Notable Book" by Indie Bound (Nov. 09)
A captivating mystery, well told.
- Mysterious Reviews
A Drunkard's Path is the perfect read.
– Bookloons
---
---