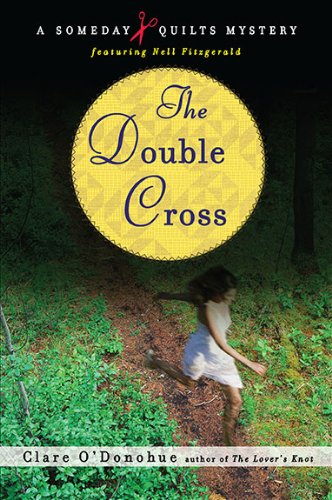 Book #3 of the Someday Quilts Mystery series
A knotty new Nell Fitzgerald mystery in the series that's beguiling cozy fans and quilters alike.
Nell Fitzgerald and the Someday Quilts ladies are asked to lead a quilting workshop at a new bed and breakfast in upstate New York. However, the retreat quickly takes an unexpected dark turn. When a body is found in the woods, and one of their own is the chief suspect, the ladies must rely on their craftiest thinking as they embark on their most personal case yet.
With smart, sassy Nell leading the charge to clear her friend's name and find the real murderer, The Double Cross is sure to confirm Clare O'Donohue as a master of the mystery genre.
A "riveting read" and "sure to be bestseller"
-Woman's World magazine
The Double Cross makes the point that cozy, craft mysteries don't lack for high tension and an exciting conclusion.
-Gumshoe Review
---
---