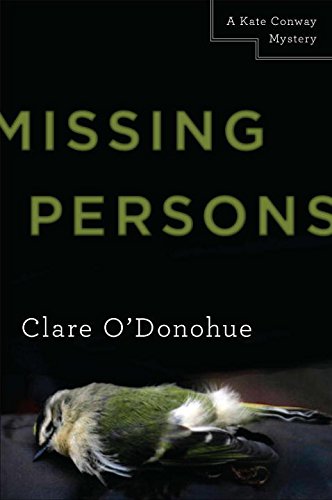 Kate Conway is in the middle of a painful divorce when her about-to-be-ex-husband dies. The coroner writes up the cause of death as "undetermined," starting a police investigation with Kate as the main suspect. But that's not her only problem. Her husband's new girlfriend wants desperately to be friends, her almost ex-in-laws won't leave her alone, and Kate finds herself mourning a man she thought she no longer loved.
And it only gets worse. Her job as a television field producer for the true crime show "Missing Persons" puts her in the middle of a search for a twenty-two-year-old woman who disappeared a year earlier. She finds herself reluctantly drawn into the missing woman's life, and in the process uncovers some hard truths about her own lost opportunities. As she digs deeper, it becomes clear that someone is trying to stop her. Kate has just one choice – find out what happened to her husband, and to Theresa, before a third person ends up dead – her.
STARRED REVIEW A well-constructed plot, credible characters, and an insightful exploration of the grieving process make for an absorbing read.
–Publishers Weekly
I can't recommend Missing Persons enough!
–Fresh Fiction
---
---