Sometimes murder is like a patchwork quilt. You don't know what you're looking at until you put the pieces together.
Nell Fitzgerald was supposed to get married, keep living in New York City, and continue her work at a magazine. Supposed to.
But when the engagement was called off, she went to her grandmother's small town of Archers Rest, NY to nurse her broken heart, and found new friends, a new man, and a new hobby – quilting – that changed her life.
She also found that even in a perfect little town where everything seems peaceful there can be danger. And since she's not interested in anything spoiling her new life, she's not about to let any killers go free.
---
THE BOOKS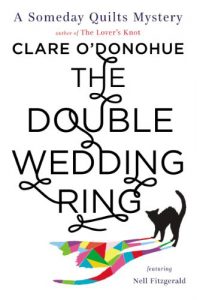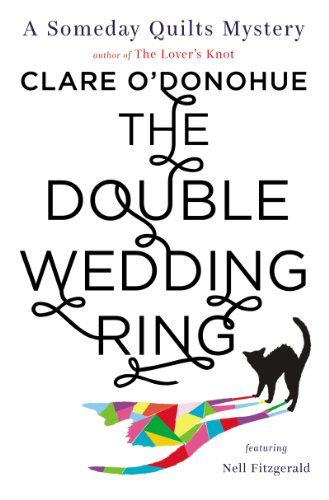 THE DOUBLE WEDDING RING (Book# 5)
It's murder before marriage in book five of the Someday Quilts series. Nell's future is on her mind, and it looks as though the pieces are coming together like a perfectly made quilt. Her relationship with police chief Jesse Dewalt is heating up, she's thinking of starting her own business, and Grandma Eleanor, is about to get hitched. But just the future seems sewn up, Jesse's former NYPD partner turns up—dead. Nell has to scramble to keep the wedding on track, her relationship from falling apart… READ MORE
STREAK OF LIGHTNING (E-Novella #2)
When Joe, the ill-tempered owner of Archer's Rest's only pizzeria, gets locked up overnight, it turns into a death sentence. Greg, Jesse's most trusted deputy is accused of causing the death, and now his freedom is one the line. How will Nell, Jesse and the Someday Quilts ladies crack this inexplicable case?… READ MORE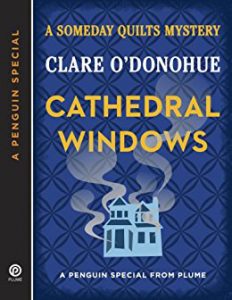 CATHEDRAL WINDOWS (E-Novella #1)
Christmas is just around the corner in the Hudson Valley. Nell and her friends at the Someday Quilts shop should be making eggnog and finishing up the stitching on their last homemade gifts, but when an arsonist strikes and a beloved teacher becomes a suspect, the ladies rally behind him to clear his good name. Will they succeed in time for him to spend Christmas among loved ones or will this be a chilly winter for the town of Archers Rest?… READ MORE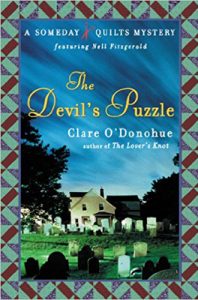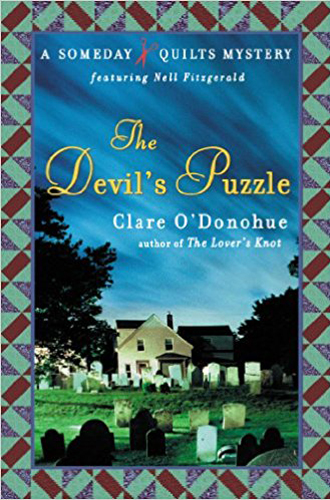 THE DEVIL'S PUZZLE (Book #4)
After their quilting retreat upstate, the Someday Quilts ladies return to Archers Rest to prepare for the town's big anniversary celebration. But their plans are unexpectedly derailed by the discovery of a human skeleton in Nell's grandmother's backyard-making Eleanor the prime suspect in a murder. But a skeleton isn't the only thing that's long been buried. When a wave of vandalism raises fears that the town's bygone history of witchcraft has been reawakened, secrets are unearthed that could change life… READ MORE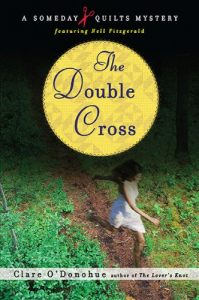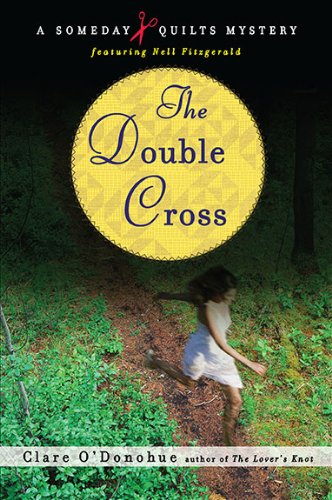 THE DOUBLE CROSS (Book #3)
Nell and the gang head to a quilt retreat in the Adirondacks. What's supposed to be a fun week in the woods soon turns deadly, and one of their own is the chief suspect.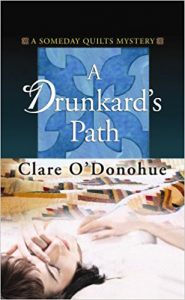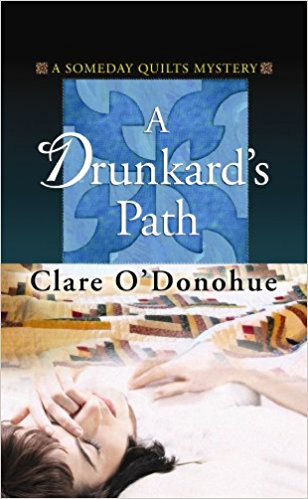 A DRUNKARD'S PATH (Book #2)
Nell and Jesse's first date is postponed on account of murder – and Nell puts herself, and her romance, on the line to find the killer.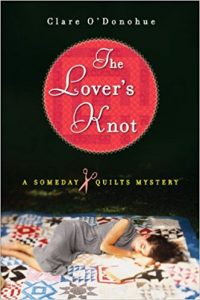 THE LOVER'S KNOT (Book #1)
Nell Fitzgerald is looking forward to her wedding, and her grandmother's gift of a wedding quilt, but things don't go as planned, especially when Nell's fiance calls of the wedding and Nell finds herself in the middle of a murder investigation – with her former fiance the chief suspect.
---