WORLD OF SPIES MYSTERY SERIES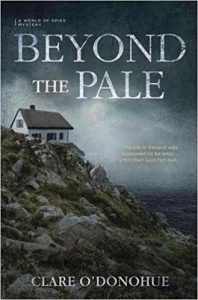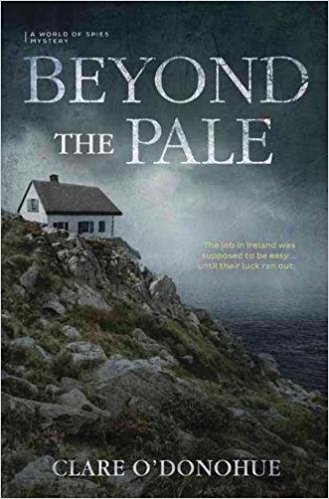 BEYOND THE PALE
"Plenty of thrills and hints at an exciting future for the reluctantly daring duo" ―Kirkus
Married college professors agree to help Interpol in Ireland, but a simple errand leads them into a deadly criminal enterprise. It's a simple, twenty-minute job. At least, that's the pitch from Interpol to married college professors Hollis and Finn Larsson. Going undercover to procure a priceless rare book manuscript means an all-expenses paid trip abroad. A little danger thrown into the mix may even spice things up… READ MORE
---
KATE CONWAY MYSTERIES SERIES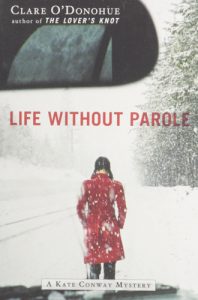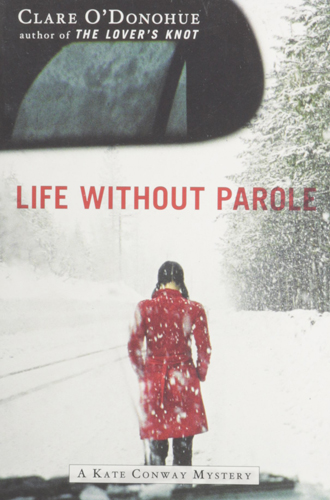 LIFE WITHOUT PAROLE (Book #2)

After the death of her ex-husband, things are finally returning to normal for Kate Conway—so normal that she's gotten a little bored. Out of the blue, the television producer is offered a documentary gig about lifers in a state prison. Kate jumps at the chance. The only problem is that she's also just been asked to produce a reality show about the opening of a new restaurant—one backed by Vera, her dead husband's mistress. Reluctantly, she agrees to both. But when one of the restaurant's investors is murdered and Vera is the chief suspect, Kate must ride a treacherous psychological edge, relying on the minds of death row killers to help her solve the case… READ MORE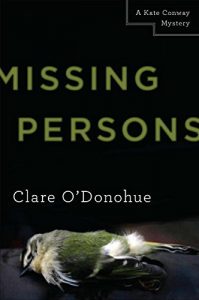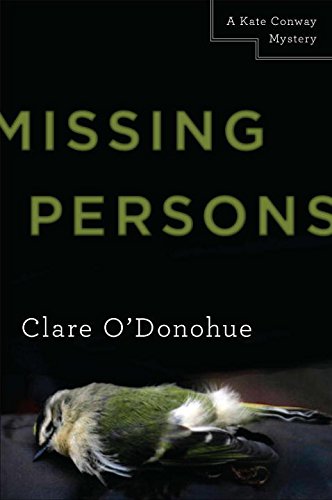 MISSING PERSONS (Book #1)
Kate Conway is in the middle of a painful divorce when her about-to-be-ex-husband dies. The coroner writes up the cause of death as "undetermined," starting a police investigation with Kate as the main suspect. But that's not her only problem. Her husband's new girlfriend wants desperately to be friends, her almost ex-in-laws won't leave her alone, and Kate finds herself mourning a man she thought she no longer loved. And it only gets worse. Her job as a television field producer for the true crime show "Missing Persons" puts her in the middle of a search for a twenty-two-year-old woman who disappeared a year earlier. She finds herself reluctantly drawn into the missing woman's life… READ MORE
---
SOMEDAY QUILTS MYSTERIES SERIES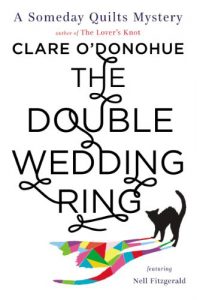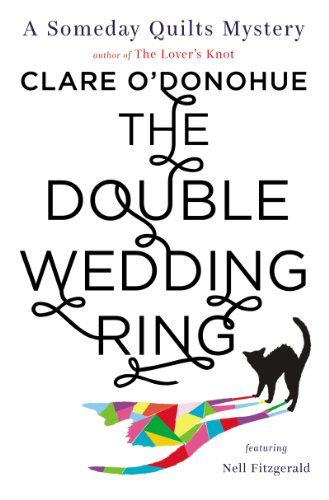 THE DOUBLE WEDDING RING (Book# 5)
It's murder before marriage in book five of the Someday Quilts series. Nell's future is on her mind, and it looks as though the pieces are coming together like a perfectly made quilt. Her relationship with police chief Jesse Dewalt is heating up, she's thinking of starting her own business, and Grandma Eleanor, is about to get hitched. But just the future seems sewn up, Jesse's former NYPD partner turns up—dead. Nell has to scramble to keep the wedding on track, her relationship from falling apart… READ MORE
STREAK OF LIGHTNING (E-Novella #2)
When Joe, the ill-tempered owner of Archer's Rest's only pizzeria, gets locked up overnight, it turns into a death sentence. Greg, Jesse's most trusted deputy is accused of causing the death, and now his freedom is one the line. How will Nell, Jesse and the Someday Quilts ladies crack this inexplicable case?… READ MORE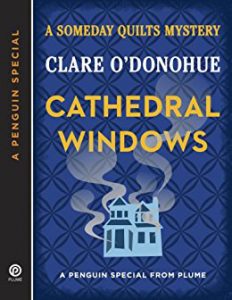 CATHEDRAL WINDOWS (E-Novella #1)
Christmas is just around the corner in the Hudson Valley. Nell and her friends at the Someday Quilts shop should be making eggnog and finishing up the stitching on their last homemade gifts, but when an arsonist strikes and a beloved teacher becomes a suspect, the ladies rally behind him to clear his good name. Will they succeed in time for him to spend Christmas among loved ones or will this be a chilly winter for the town of Archers Rest?… READ MORE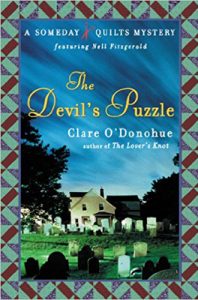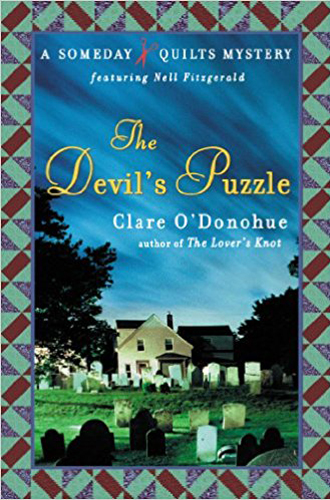 THE DEVIL'S PUZZLE (Book #4)
After their quilting retreat upstate, the Someday Quilts ladies return to Archers Rest to prepare for the town's big anniversary celebration. But their plans are unexpectedly derailed by the discovery of a human skeleton in Nell's grandmother's backyard-making Eleanor the prime suspect in a murder. But a skeleton isn't the only thing that's long been buried. When a wave of vandalism raises fears that the town's bygone history of witchcraft has been reawakened, secrets are unearthed that could change life… READ MORE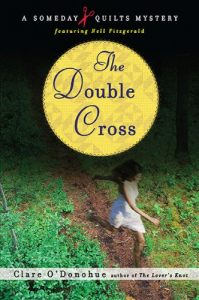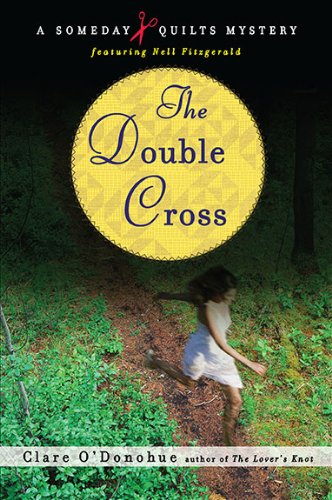 THE DOUBLE CROSS (Book #3)
Nell and the gang head to a quilt retreat in the Adirondacks. What's supposed to be a fun week in the woods soon turns deadly, and one of their own is the chief suspect.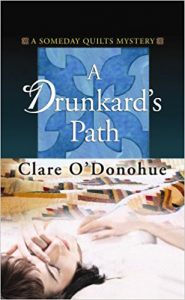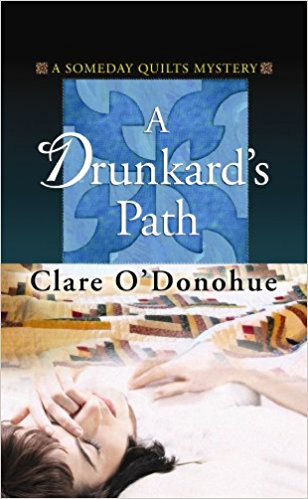 A DRUNKARD'S PATH (Book #2)
Nell and Jesse's first date is postponed on account of murder – and Nell puts herself, and her romance, on the line to find the killer.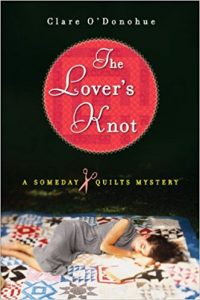 THE LOVER'S KNOT (Book #1)
Nell Fitzgerald is looking forward to her wedding, and her grandmother's gift of a wedding quilt, but things don't go as planned, especially when Nell's fiance calls of the wedding and Nell finds herself in the middle of a murder investigation – with her former fiance the chief suspect.
---
STANDALONE BOOKS
COMPASSION, CONNECTION, AND INSPIRATION…
The path of a writing career can be rocky and twisty and full of dead ends. But it's also well-traveled-and in Writes of Passage, fifty-eight mystery authors offer the secrets that helped them navigate their success.
---